Welcome to the DVSC
ALL our programs are open for registration!
For ages 3 & 4 we offer a 30 minute PreCanskate Program, this program runs from either 4:00pm to 4:30pm or 4:30pm to 5:00pm on both Tuesdays and Thursdays starting on October 12, 2021.
For ages 5 and up we offer a 60 minute Canskate Program, this runs from 4:00pm to 5:00pm on both Tuesdays and Thursdays.
For more experienced skaters we offer a Star Skate program to continue to develop and perfect your skills.
Current Fundraiser!
Click below to print off Form for the current Cash Survivor Fundraiser.
Cash Survivor Rules 2021 2022.pdf
---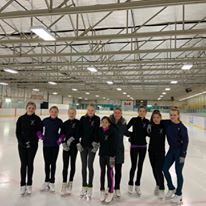 StarSkate News
Registration, Stroking and Test INVOICES - Will be entered into Uplifter. You can make payments (cash, cheque or e-transfer) by dropping an envelope in the drop box in Omni II by the skating bulletin board, be sure to include your name, skaters name and Invoice number please.
---
Upcoming Schedule Changes
Nothing at this time.
---
Upcoming Competitions
NE/NW Region STARSkate Invitation in Camrose January 21-23, 2022
Peace Region STARSkate Invitational in Grande Praire January 28-30, 2022
Central Region STARSkate INvitational in Rocky Mountain House February 4-6, 2022
YOU MUST TALK TO YOUR COACH BEFORE REGISTERING FOR A COMPETITION!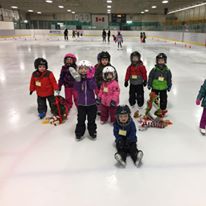 Pre-Can & CanSkate News
We miss our Pre-Can and CanSkater! We are excited that we are able to offer our Learn to Skate Program for the 2021-2022 Season!
We are back on the ice October 12, 2021
Remember to wear proper fitting skates, warm clothes, and a CSA approved ice helmet to ensure your child's safety.
NO fuzzy mitts- they stick to the ice.
---
***Important Reminder's***
Daily screenings (QR Code) will need to be completed by all participants, spectators and coaches. All participants are required to complete a COVID waiver form.