General News for All Skaters & Parents
Registrations are now closed, please keep an eye out for Summer Registrations soon.
We understand that many parents may have concerns with regards to how we are handling COVID. The Drayton Valley Skating Club is following all Skate Canada rules with regards to Covid. This includes our coaches and PA's wear mask well on the ice, sanitization stations upon entering the arena, initial health checks, and a QR sign in for continual Covid tracing. It is of the utmost important to us that our skaters and their families remain health and we will do everything reasonable possible to ensure that everyone enjoys this season and stays health.
---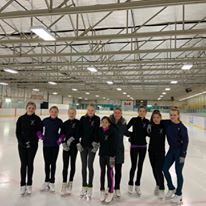 StarSkate News
Registration, Stroking and Test INVOICES - Will be entered into Uplifter. You can make payments (cash or cheque or e-transfer) by dropping an envelope in the drop box in omni II by the skating bulletin board, be sure to include your name, skaters name and Invoice number please. Additionally you may choose to mail payments in; please see address at bottom of page.
Thank you to all the skaters who signed up to be Program Assistants! If you would like to know more about being a PA, please contact Coach Bailey!
---
Upcoming Schedule Changes
With the COVID Restrictions currently in place please contact your coach for your scheduled ice times for Spring Skate.
---
Upcoming Competitions
At this time Skate Canada is not permitting any competitions. We will continue to keep everyone updated with any changes.
YOU MUST TALK TO YOUR COACH BEFORE REGISTERING FOR A COMPETITION!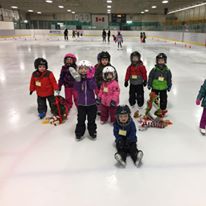 PreCan & CanSkate News
We miss our Canskaters!
Canskate is currently on hold due to COVID restrictions from the province.
We hope to be back on the ice in the fall of 2021 if the restrictions are lifted.
---
***Important Reminder's***
Dont forget to make sure skaters are wearing proper fitting skates, warm clothes, no fuzzy mitts, and a proper fitting helmet to ensure child's safety.