General News for All Skaters & Parents
EXITING NEWS!
We will be offering a PARENT ASSISTED INTRO TO CANSKATE!
This is a new class that we are offering this year for skater that are 5 years and up, along with a parent or guardian that will come onto the ice to assist them for the first 6 class. After that the skater will continue along with the Canskate program.
We understand that many parents may have concerns with regards to how we are handling COVID. The Drayton Valley Skating Club is following all Skate Canda rules with regards to Covid. This includes our coaches and PA's wear mask well on the ice, sanitization stations upon entering the arena, initial health checks, and a QR sign in for continual Covid tracing. It is of the utmost important to us that our skaters and their families remain health and we will do everything reasonable possible to ensure that everyone enjoys this season and stays health.
This year we are happy to accept cash, check, and e-transfer. Programs can be paid in full or broken down into 3 installment payments.
---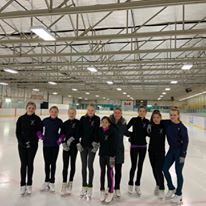 StarSkate News
Looking forward to seeing everyone in our 2020-2021 Season!
INVOICES - copies will be in your mail box. You can make payments (cash or cheque) by dropping an envelope in the drop box in omni II by the skating bulletin board, be sure to include your name, skaters name and Invoice number please. Additionally you may choose to mail payments in; please see address at bottom of page.
Thank you to all the skaters who signed up to be Program Assistants! If you would like to know more about being a PA, please contact Coach Bailey!
---
Upcoming Schedule Changes
None to report
---
Upcoming Competitions
At this time Skate Canada is not permitting any competitions. We will continue to keep everyone updated with any changes.
YOU MUST TALK TO YOUR COACH BEFORE REGISTERING FOR A COMPETITION!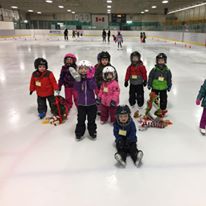 PreCan & CanSkate News
Canskate registration will be open on August 28, 2020. Any previous skater that has passed pre-canskate or new skater that is able to skate unassisted is welcome to register.
Fist day for Skaters is Tuesday Sept 13, 2020 at 4:00pm.
Unfortunately due to Skate Canada COVID regulations we will be unable to offer Pre-Canskate this year.
---
***Important Reminder's***
Dont forget to make sure skaters are wearing proper fitting skates, warm clothes, no fuzzy mitts, and a proper fitting helmet to ensure child's safety.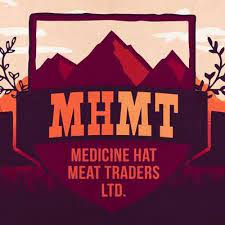 Fundraising
This year we will be doing 2 voluntary fundraiser (Purdy's and Medicine Hat Meats Soft Jerky). As well as 2 mandatory fundraiser (details will be released on October 13).
- Purdy's can be ordered online or on order forms available from local skaters.
Enter Campaign Code: 54422
- Medicine Hat Meats Soft Jerky must be ordered on paper forms.
Both fundraisers orders must be in by November 10, and orders will be available for pick up November 25.
Thank you for your support!
Bottom Content Title
This is an additional section to be able to add content